In the Nutrition Setup Guide, I talked about using body-fat percentage to guide your decisions on when to cut, bulk, and chase recomp (simultaneous muscle gain and fat loss) phases.
But as you are probably aware, ALL the body-fat measurement methods we have available have horrible inaccuracies on an individual level, and I strongly recommend people avoid trying to gauge progress based on them.
This puts readers in a tricky situation.
On the one hand, I'm telling you to use body-fat percentage to guide an important decision. And on the other, I'm saying, "But all the ways of measuring it are flawed!"
So I knew I needed to create a visual guide.
Fortunately, I had 9 years of client results photos to draw from when creating it. What a wonderful trip down memory lane this was!
(If you look closely, you'll see that nearly all of these guys have both before and after photos included.)
Some Caveats Before You Try To Compare Yourself
1. I've always judged body-fat percentage by eye. I have no way of knowing if the categorizations you will see below are correct, but if you pair this guide with the recommendations on when to bulk vs cut, it will help guide your decisions.
2. Bear in mind that the more muscle mass you have, the higher your body fat level you will have visible abs at. The guys below all have training experience. You can't expect to cut and reveal decent abs if you don't have muscle mass. This may lead you to underestimate your body fat percentage.
3. Most people underestimate their body-fat percentage. If you haven't cut down to see your abs before and you are trying to estimate how much fat you have to lose, add 50% and you're probably closer to the truth.
4. If you're still unsure after looking at the images, consider using my US Navy Body-fat Percentage Estimation Calculator which just requires your neck and stomach circumference measurements, and height.
5. The guys below are all flexing (tensing the muscles).
What 7-9% Body Fat Looks Like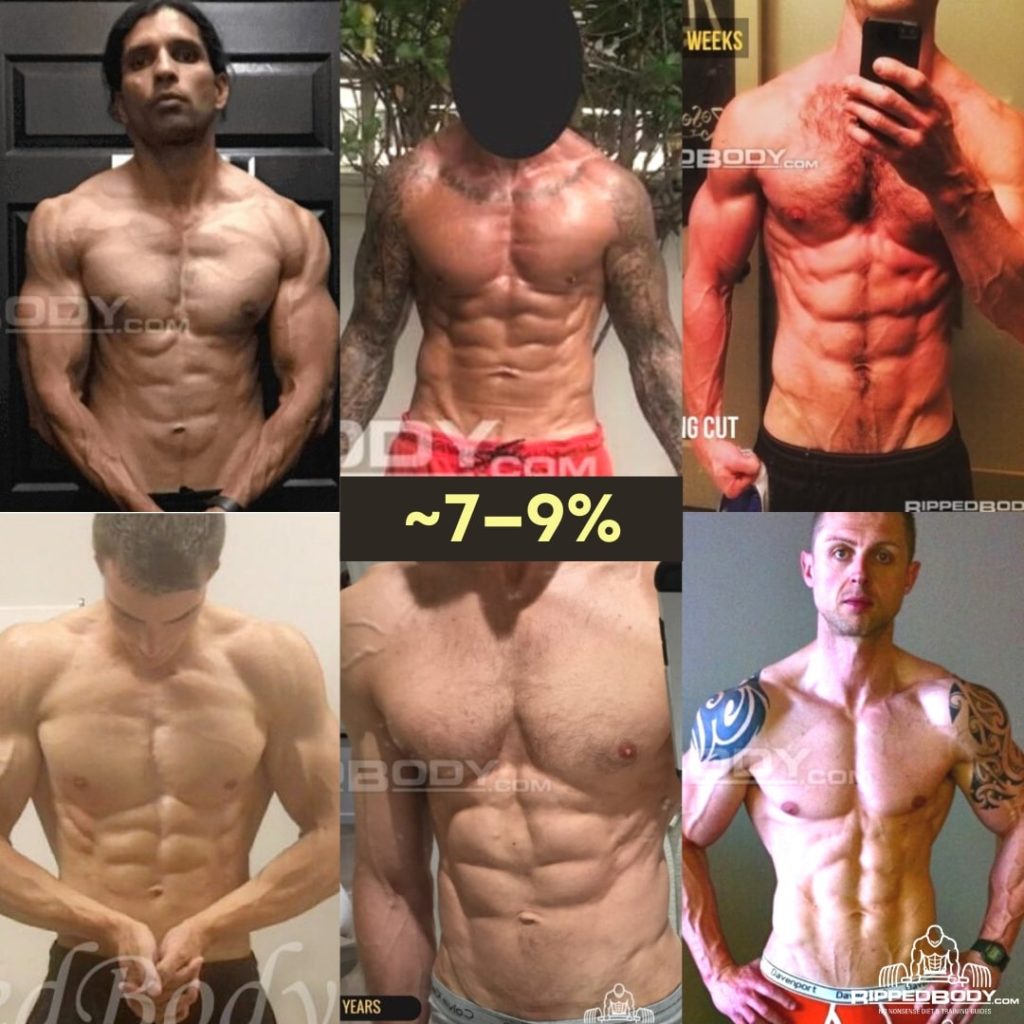 What 10-11% Body Fat Looks Like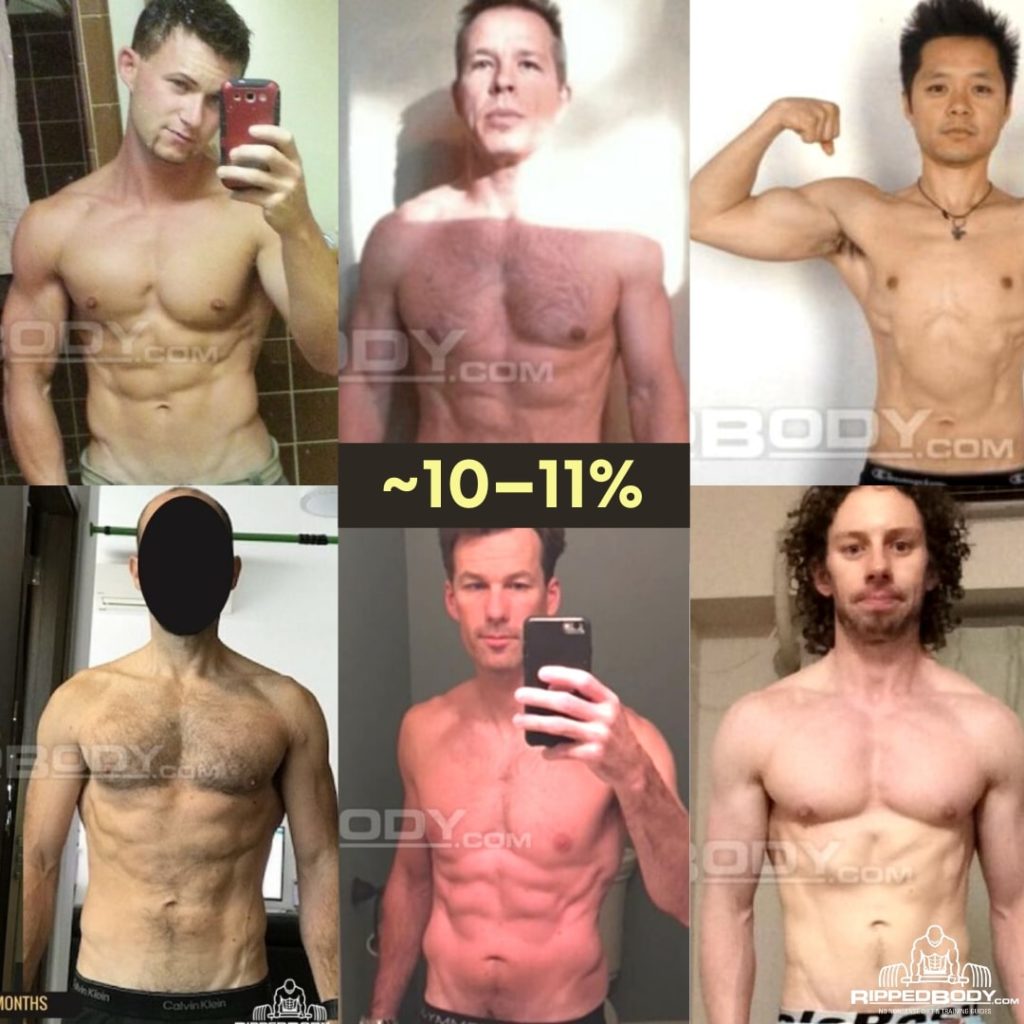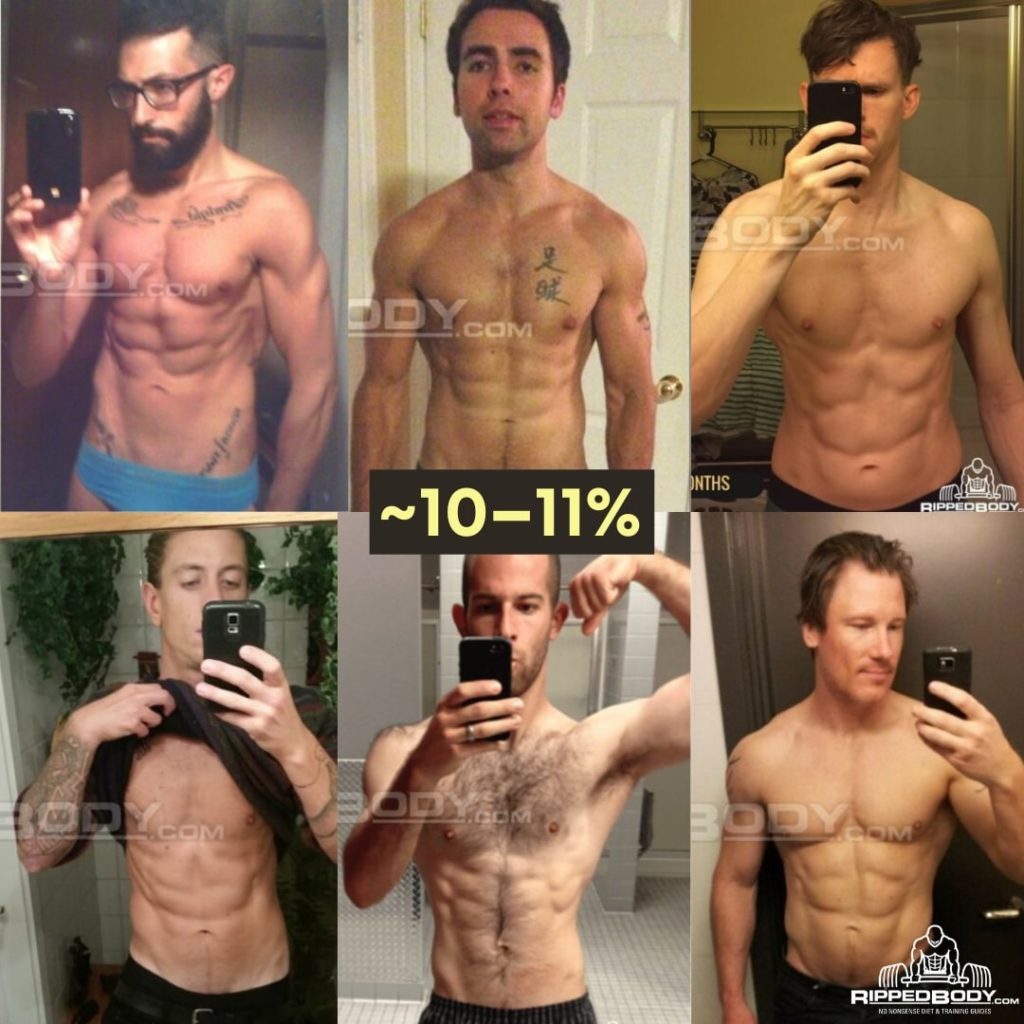 What 12-14% Body Fat Looks Like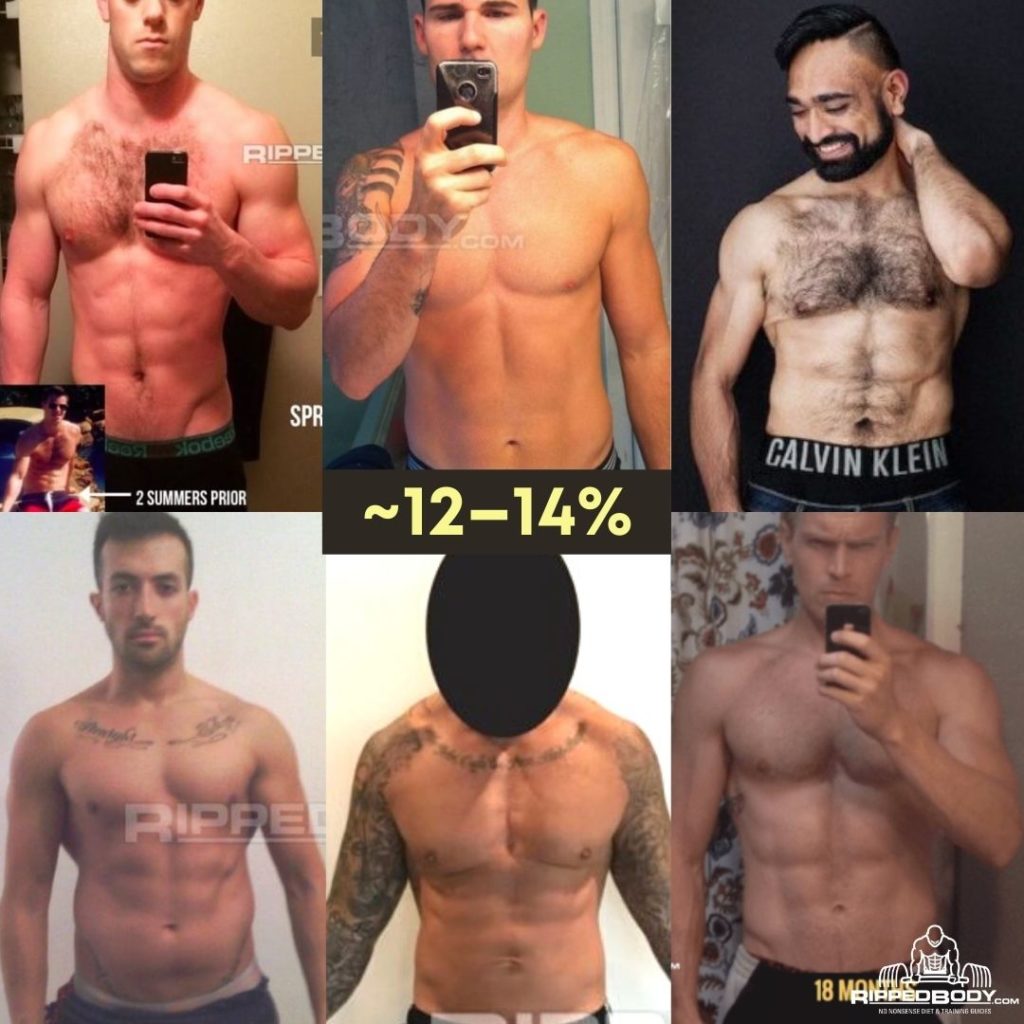 What 15-17% Body Fat Looks Like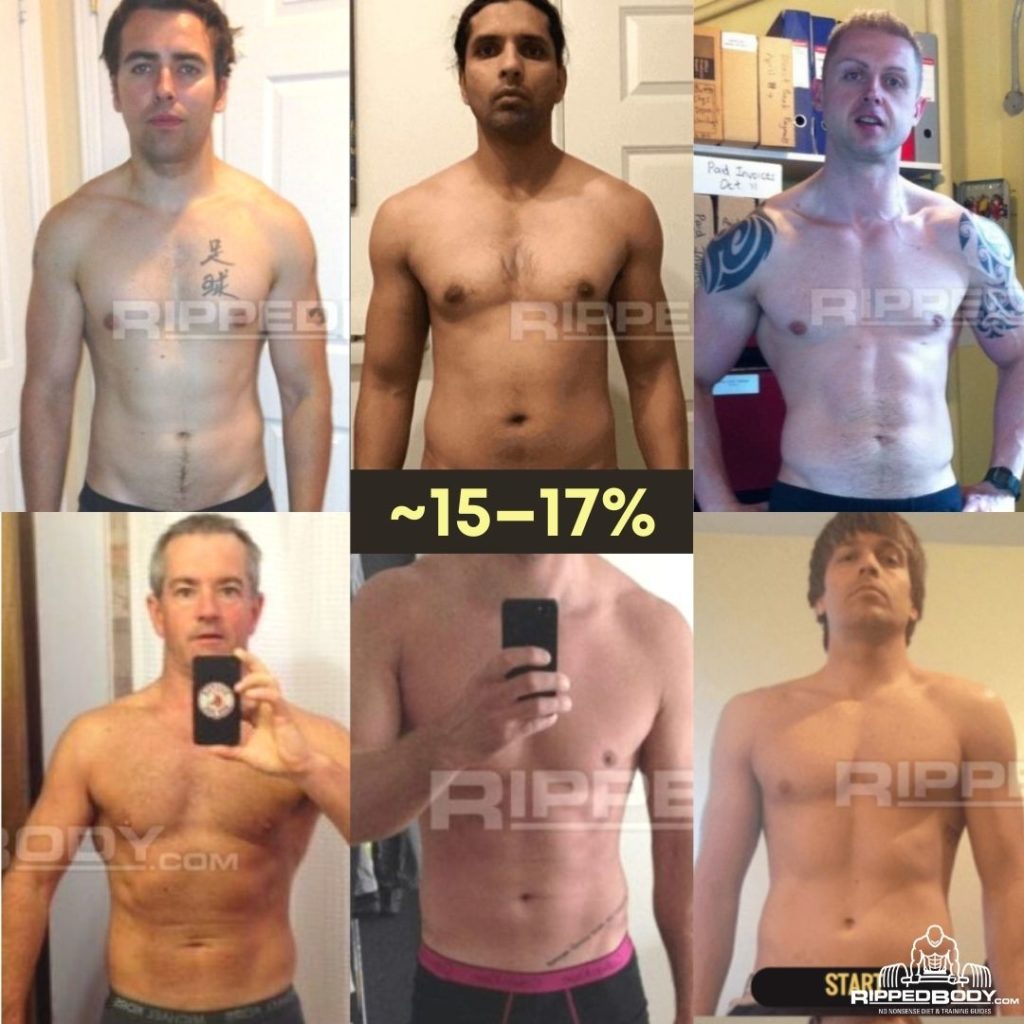 What 18-20% Body Fat Looks Like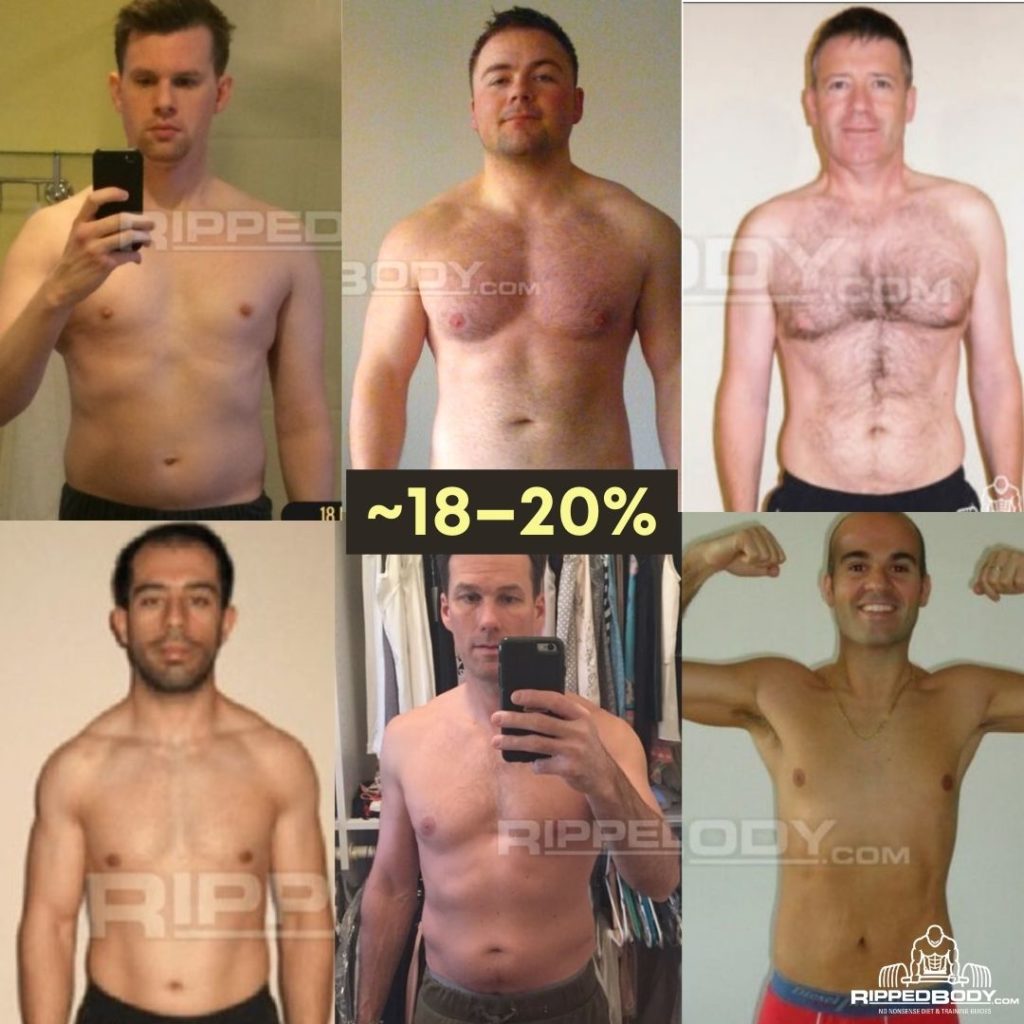 What 21-24% Body Fat Looks Like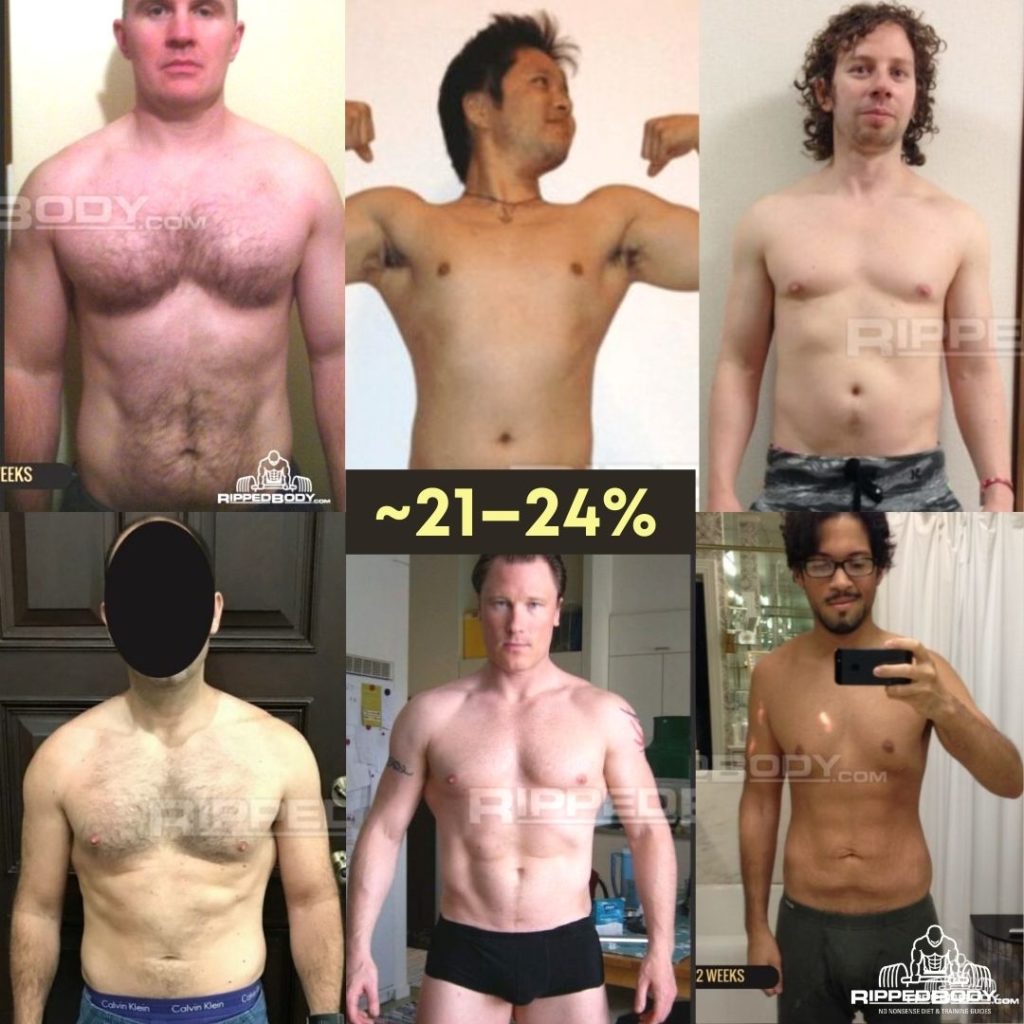 What 25-29% Body Fat Looks Like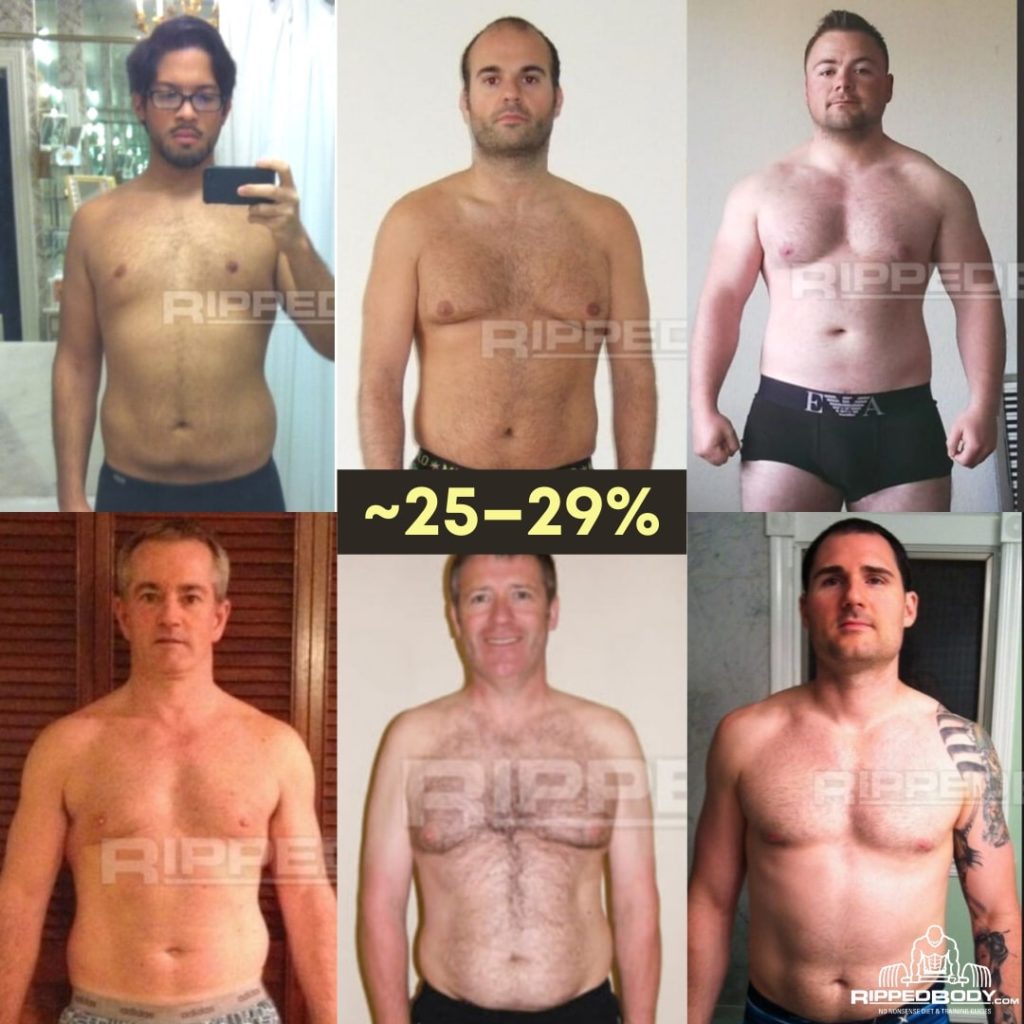 What 30%+ Body Fat Looks Like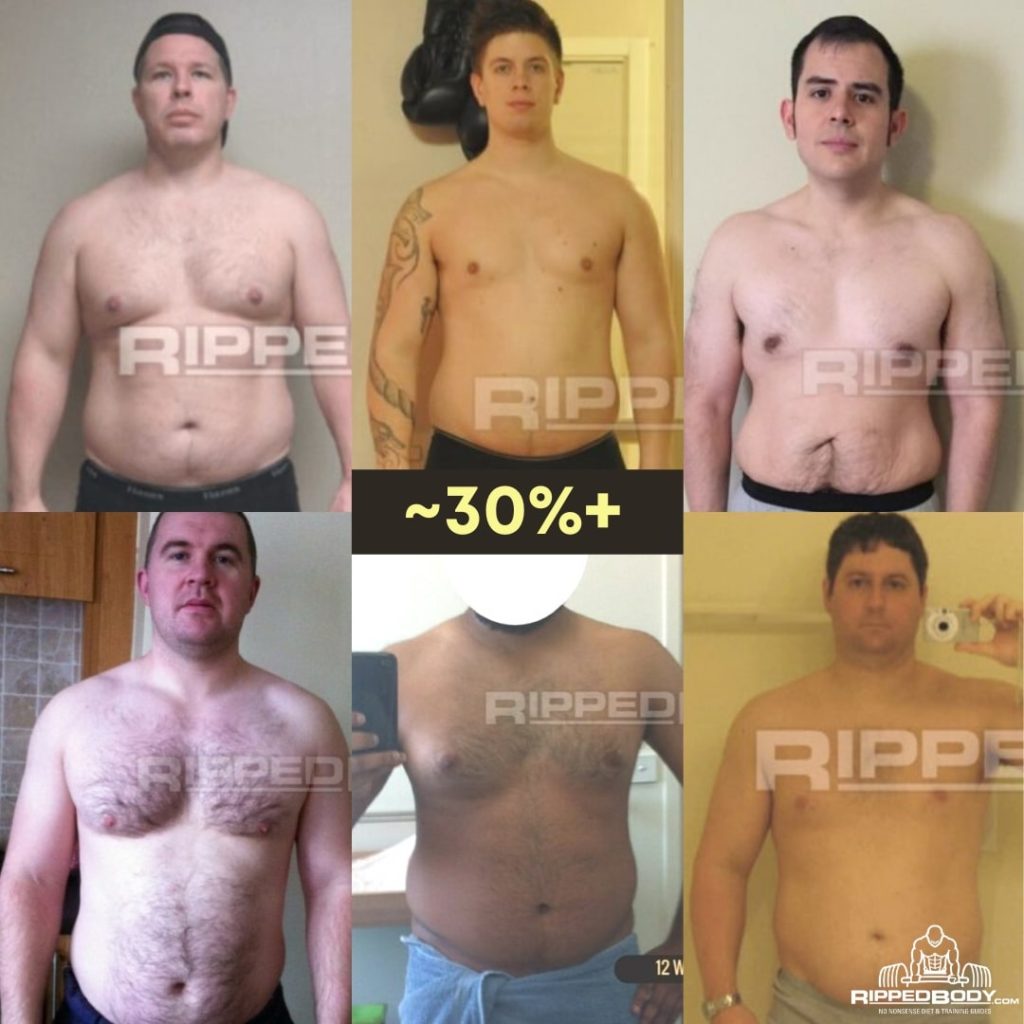 The individual stories of these clients can all be found on the online coaching results page.
A Visual Guide To Body-fat Percentage For Women
Unfortunately, I cannot make a female version like the male one as I only work with men, so I don't have the client photos nor experience level. However, I have this guide from our Muscle and Strength Pyramid: Nutrition book which may be useful.
Thank you for reading. If you have a friend who you think would find this useful, please share it.