DO YOU LOOK THE SAME AS YOU DID 6 MONTHS AGO?
End your frustration.

Fix your nutrition setup with my free book and 7-day email course.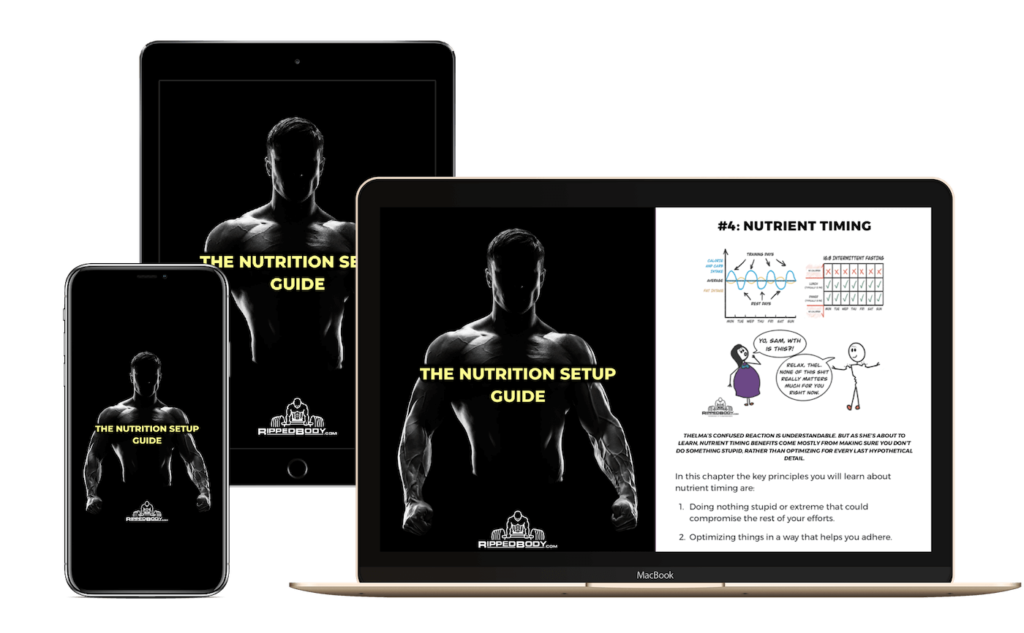 NO supplement sales. NO gimmicks. Unsubscribe at any time.
18k
READER COMMENTS ANSWERED
1000+
CLIENT TRANSFORMATIONS
For the majority of my 20s, I fell for the scams of the fitness industry.
This site is my revenge.
For the past 10 years, I've written guides that help readers avoid the same path of frustration.
Real food, serious lifting, and consistency are all that's needed.
It would be my honor to be your guide.
– Andy
Learn how and when to make diet adjustments, to crush your cut and bulk phases. Get access to the exact coaching framework I have used with clients over the last 10 years.
Learn how to build nutrition and training plans, so you can break through your plateaus. 60,000 copies sold. Translated into five languages.
Teach yourself to Squat, Bench Press, and Deadlift.
46-lessons taught by world-class experts.