Books and video courses have changed my life. I have no doubt they will continue to do so.
These formats allow me to take you on a journey in a way that individual articles can't. I can order and curate, teach in more depth, and make sure you won't miss any important steps along the way to your dream physique.
---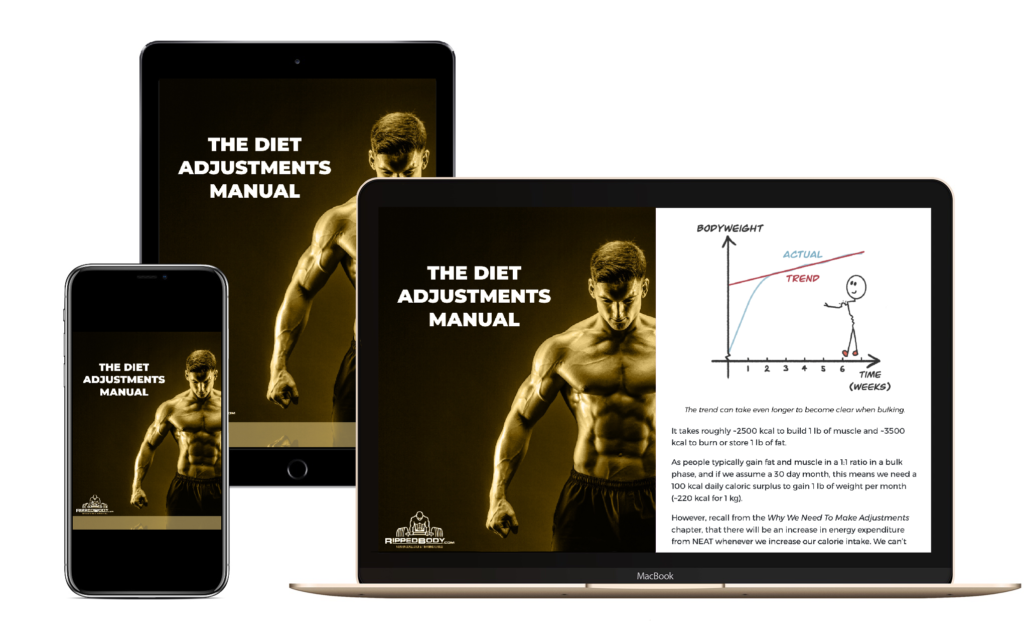 THE DIET ADJUSTMENTS MANUAL 📙
Get access to what's in my head for a fraction of the cost of actual coaching.
This book picks up from where my books on diet setup left off.
Clearly explained decision frameworks, so you always know what to do next.
Equip yourself with the tools and knowledge to eliminate guesswork.
See real client data and decisions, so that you can proceed with confidence.
👉🏻 Purchase The Diet Adjustments Manual here.
---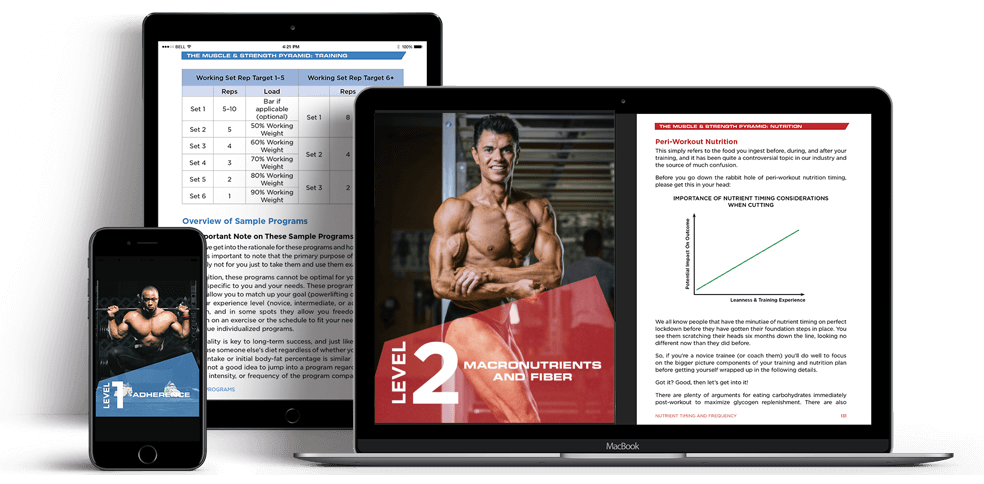 THE MUSCLE AND STRENGTH PYRAMIDS: NUTRITION & TRAINING BOOKS 📕📘
Learn how to build and tailor nutrition and training plans, so you can break through your plateaus and finally achieve your physique and strength goals.
Get access to real-world examples of nutrition and training plans from top-level physique and strength athlete clients.
With over 50,000 copies sold and translated into five languages, these books I co-authored with Eric Helms and Andrea Valdez have become two of the most popular books in the evidence-based fitness industry.
👉🏻 Purchase The Muscle and Strength Pyramids here.
---
THE BIG 3 BASICS 🎥
Everywhere you turn, form advice seems to differ. This can be confusing and frustrating when you just want to get on with your lifting.
Working with world-class experts, we spent 2.5 years developing a 46-lesson curriculum to teach you how to master the Squat, Bench Press, and Deadlift.
Different people need slightly different ways of doing the lifts. Learn how to lift in with a form that fits your body, and how to identify and troubleshoot issues when they arise.
👉🏻 Purchase The Big 3 Basics here.
---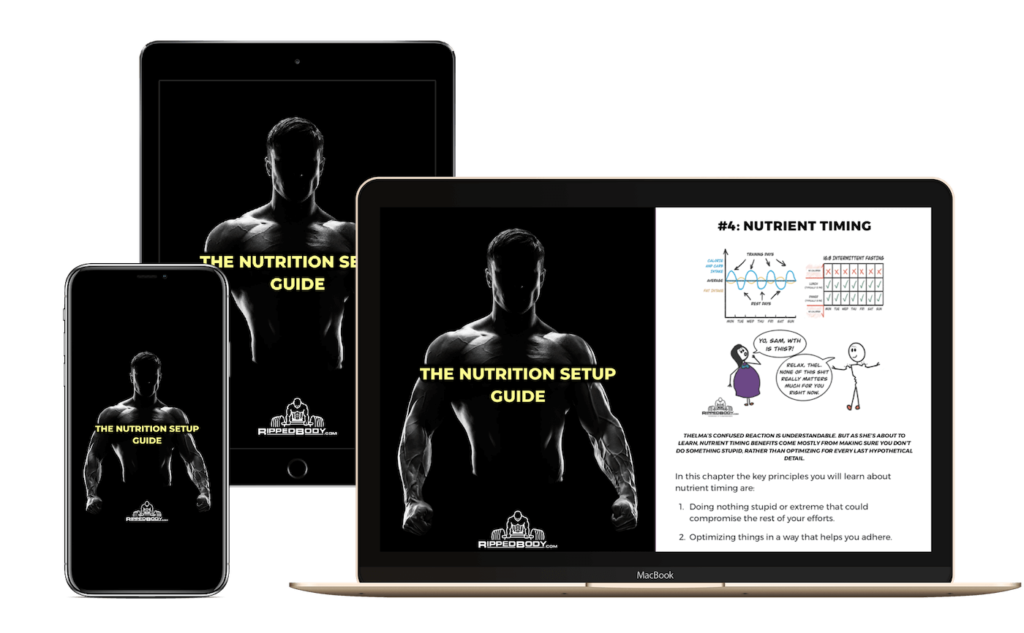 THE RIPPEDBODY NUTRITION SETUP GUIDE 📖
I created this free book on nutrition setup for people who are interested in learning more, but not ready for the kind of detail I have in my other books.
For example, plenty of people use the macro calculator on the site without wanting to understand the reasoning behind it. That's cool, but at some point they'll need the next educational step. This is it.
Close to 100,000 people have downloaded it since the release in 2015. This is the newly updated 2020 version.