This page has a quick overview of the books I've written and the video course on lifting form my team and I created.
These formats allow me to teach in a level of depth that individual articles can't and order things so you won't miss any critical steps along the way.
JUMP TO:
---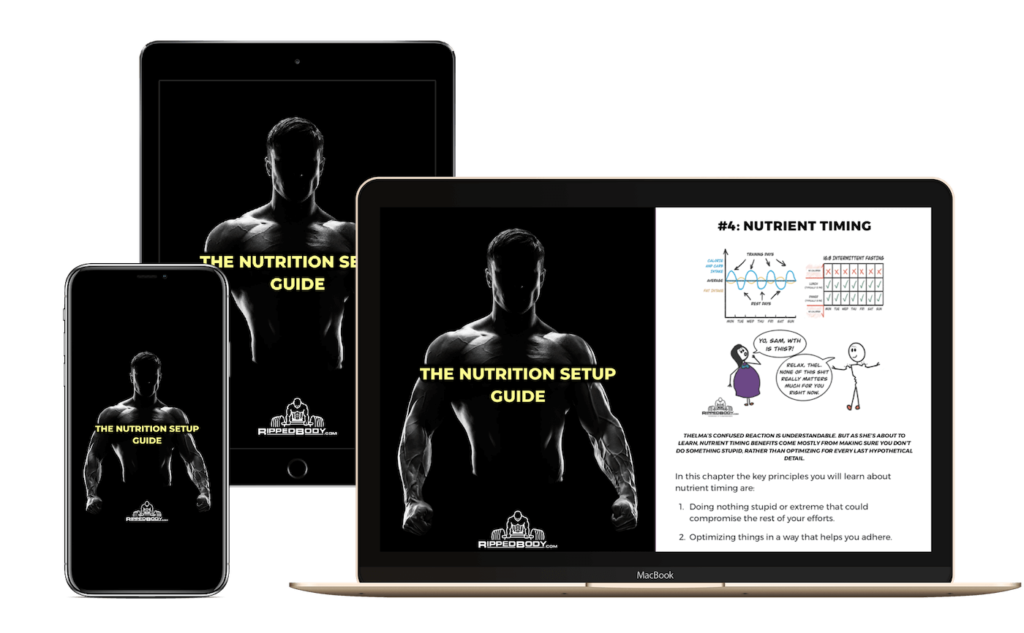 If you haven't read this already, start here. It'll answer 95% of your nutrition setup questions. You'll finish reading it within an hour.
Something like 100,000 people have kindly downloaded it since the initial release in 2015. This is the freshly updated 3rd edition.
---
You've learned how to nail your nutrition setup. The next step is to learn how to dial that in so you start seeing consistent results.
This ebook and video bundle gives you access to what's in my head for a fraction of the cost of actual coaching.
Clearly explained decision frameworks, so you always know what to do next.
See real client data and decisions so that you can proceed with confidence.
Learn how to crush your cut and bulk phases.
---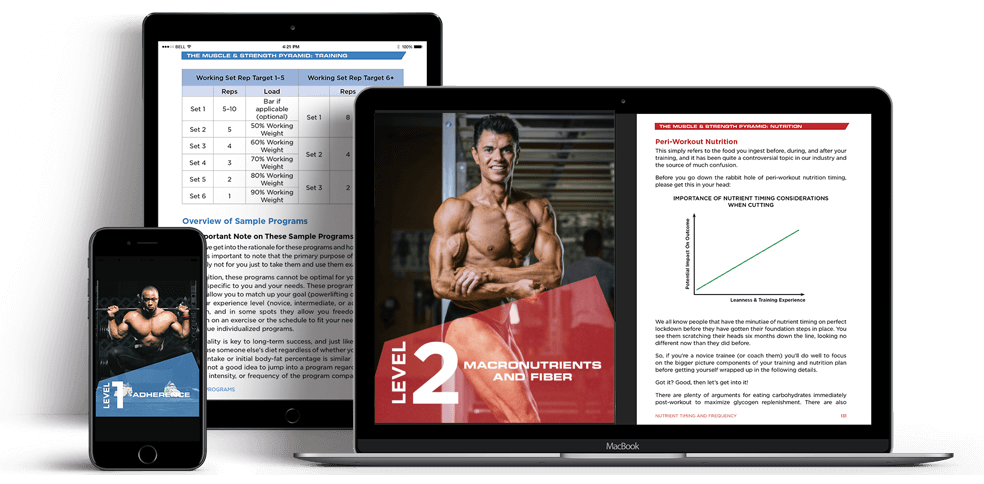 This is a two-book bundle I co-authored with Eric Helms and Andrea Valdez. They are geared toward the more serious recreational trainee, powerlifter, physique athlete, or coach.
The 'Training Pyramid' is my only book on training. Simple enough. But I'm often asked what the difference is between the 'Nutrition Pyramid' and my other two books on nutrition. Basically, at a little under ~300 pages in length, it's a far more in-depth look at nutrition setup than I cover in the RippedBody Nutrition Setup Guide. But nutrition adjustments are only covered briefly, which is why I wrote the 280-page Diet Adjustments Manual.
Learn how to build and tailor nutrition and training plans so that you can break through your plateaus.
With over 100,000 copies sold and translated into five languages, these books have become two of the most popular books in the evidence-based fitness industry.
---
Everywhere you turn, form advice seems to differ. This can be confusing and frustrating when you just want to get on with your lifting.
Working with world-class experts, we spent 2.5 years developing a 46-lesson curriculum to teach you how to master the Squat, Bench Press, and Deadlift.
Different people need slightly different ways of doing the lifts. Learn how to lift in with a form that fits your biomechanics and how to identify and troubleshoot issues when they arise.