😷 Coronavirus update: Clients and I are adapting to home workouts and refusing to let it get in the way of our goals. 💪
Are you willing to push your comfort zone to make a lasting change?
Most clients are successful in other areas of their lives; they seek me out to get this one area nailed forever.
They could do it by themselves, but prefer to leave the decision making in the hands of an experienced professional. They realize this will take the frustration and guesswork out of getting them.
Get inspired by what you see, but bear in mind that your results will depend on genetics, adherence, and effort.
IS ONLINE COACHING RIGHT FOR YOU?
If you are looking for someone to motivate you through your workouts, show you correct form, or diagnose and correct some imbalances or injuries, you need to seek someone out locally.
If you are looking for a coach to lay out a long-term progress plan, keep you accountable, stop you from second-guessing your decisions, and be there to tweak things to ensure you keep progressing towards your goals; then online coaching is worth consideration.
AM I THE RIGHT COACH FOR YOU?
Online coaching has been my profession and passion for the last nine years. I have extensive experience, a proven track record, and my books have been translated into six languages.
I am grateful if you enjoy my writing, but this does not necessarily mean my style of coaching is right for you.
❌ If you prefer quick, text-message-like exchanges, this will not be a coaching fit.
❌ If you find detailed, nuanced email responses annoying, this will not be a good coaching fit.
❌ If you aren't familiar enough with my work to trust my opinion, this will not be a good coaching fit, and this page isn't here to convince you otherwise.
✅ If you like detailed email exchanges, from a coach who will not shy away from telling you the sometimes uncomfortable truths you need to hear, I may be your guy.
HOW THE COACHING EXPERIENCE LOOKS
There are two key phases of the coaching process.
In the initial setup phase, I'll advise on how to eat and train to start making the fastest possible progress toward the goals we discussed during the application process. We will cover:
Diet guidelines with macronutrient targets and guidance to help you create meals that fit your food preferences. Personalized meal timing suggestions for your schedule.
A training program tailored specifically towards your goals, experience, and schedule.
Progress tracking and adherence guidelines.
In the ongoing guidance phase, you will check in with me every two weeks with your progress data and some feedback questions.
Your job is to adhere to the plan. My job is to help you adhere to it and tweak things if necessary.
My goal is to help guide you to your independence. I do not aim for repeat business; I aim for referral business. I want you to be walking around looking awesome for years so that people ask you how you did it.
WHERE CLIENTS HAVE LIVED TO DATE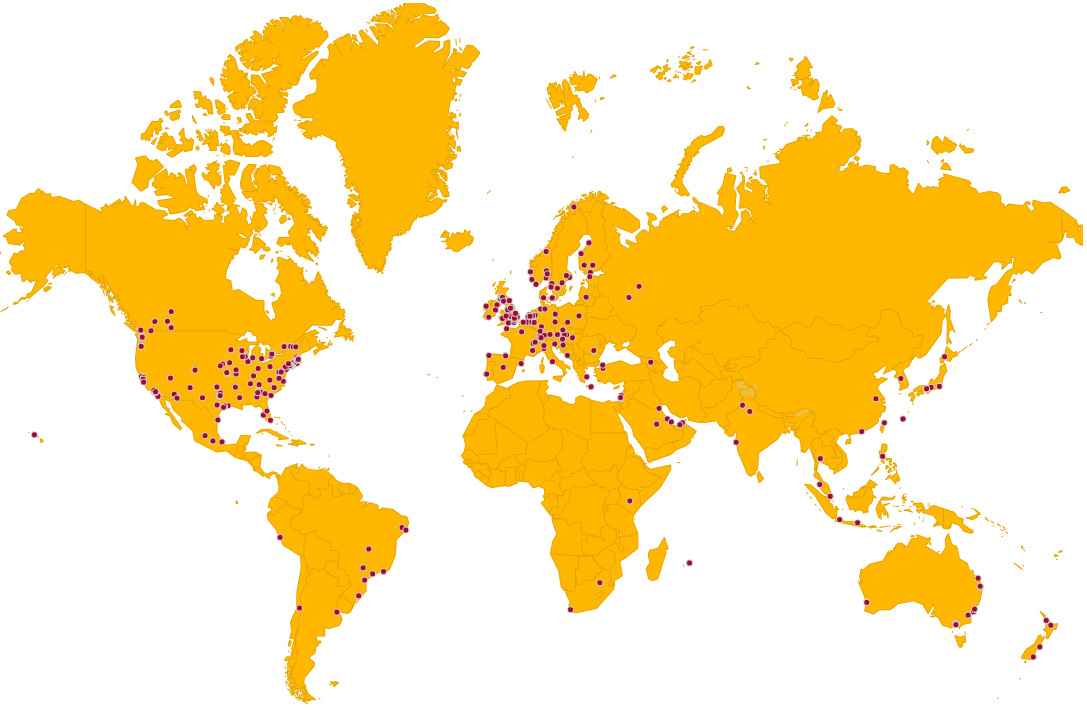 Expertise and excellence are only developed when focusing on a niche. So while I welcome all readers to the site, I do not work with all people.
My clients are all male, have significant training experience, and are typically in the 28-50 year age range.
Some are experienced with counting calories and macros, but others are new to it.
All are regular people with busy lives, but they have committed to carving out time to look after their physiques.
---
COACHING ELIGIBILITY REQUIREMENTS
This is policy; I do not make exceptions. My reasons for each are in the FAQ section below.
You are male, over 20 years old.
You are in a stable financial position with no credit card debt.
You have weight training experience with no injuries or medical conditions that prevent you from training.
You eat meat. (I don't work with vegetarians.)
You are a natural trainee. (No steroids.)
You agree to follow my no-phone emailing policy.
THE NO-PHONE POLICY
I ask clients to all agree not to read or respond to emails from their phones.
Coaching takes place via email. Our emails form a valuable written record and reference tools.
Aside from the difficulties of being able to work with spreadsheets, rename, resize and attach files, phones cripple the communication process because they make otherwise intelligent people unable to focus when reading and responding to carefully written emails.
Eliminating phones fixes this. It is a unique policy I have had for 9 years. It is a non-negotiable point.
It's essential for us to find out whether we are a good fit before any commitments are made. This process leads to better results and happier clients. I want you to be one of them.
1
Fill out the pre-qualifying form below.
3
I'll make a suggestion/prediction based on your goals, current condition, and training experience.
5
If the coaching offer and pricing is acceptable, we'll move forward.
2
I'll send you an application form with some questions.
4
You'll tell me your thoughts. If we agree on things I'll then send over pricing information.
6
Start of coaching.
How much does coaching cost?
What commitment is required from me?
Is this one of those typical 'chicken and broccoli diet' type of things?
How do you handle payments?
Do you have any terms and conditions?
What are the reasons for each eligibility requirement?
Please DO NOT fill out this form if you have not read the coaching requirements section above.
"Andy is able to write articles, debate, rub shoulders with, and coach right alongside experts with decades of formal education and tons of experience. His critical thinking skills, the ability to self-teach, and his drive to learn that allow him to do this are rare indeed."
Dr. Eric Helms, PhD MPhil MS CSCS Pro Natural Bodybuilder, Raw Powerlifter, Team 3DMJ Coach
www.3dmusclejourney.com
Klint 🇺🇸
"The most valuable lesson I learned was patience and consistency.
Every time I've tried cutting on my own, I make changes too quickly because I always try to lose too much too fast. I learned it takes time to get lean if you want to hang on to your muscle and strength.
Being a competitive powerlifter, I was concerned that I would have to do higher reps or cardio to get this lean. Instead, I kept my strength very high. (Bench stayed over 2X BW and repping Deadlift with over 3X BW) I was very surprised by that. I did pull a muscle about halfway through the cut and was able to still make progress.
Learning how to properly track was also a big lesson for me. It seems so obvious now, but I had never thought about all the measurements or averaging my weight for the week.
I was glad that you didn't push me into intermittent fasting or some other form of named 'diet.' It was nice that you listen to your clients and take their opinions into consideration.
I also learned that coaching isn't always about telling someone exactly what to do at all times.
It was the accountability of having a coach that made me make the most progress. I was investing time and money into my goals, and I had to report every 2 weeks. I wasn't going to cheat on my diet or cheat myself when I'm going to report back to a coach.
I gained a lot of confidence moving forward that I can keep up with cutting and bulking the right way. Also having this site to use as a reference is great."
Derek 🇺🇸
"The coaching was exactly what I needed. More than anything, it was the peace of mind that someone was monitoring my progress and I wasn't going it alone.⠀There were many times I would have jumped too quickly to make an adjustment, but having unbiased eyes was a huge help to...
Phil 🇺🇸
"The photos are quite telling, and at first, I was wondering what trickery you played with them. I didn't realize how drastic my own results were as I see myself in the mirror every day and forgot where I started."⠀This comment from Phil put a huge smile on my face.⠀It...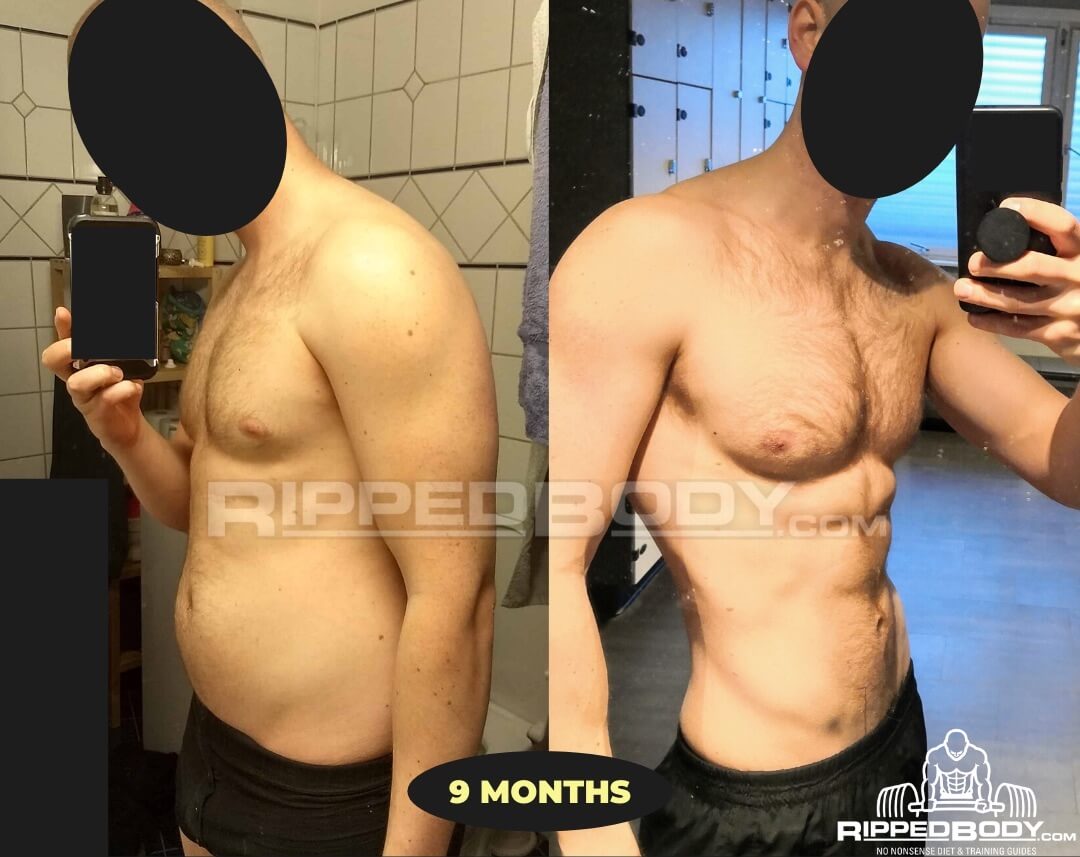 Alex 🇳🇴
"Nine months! It has been a grind man. I think I've done a good job given that I became a father and have been generally sleep deprived for the past 7 months.⠀So the progress I've made, the adherence, it just shows that great things are in line. I'm ready for...
Dave 🇺🇸
Dave couldn't always be perfect, and things didn't always go to plan.⁠⠀But Dave trusted in the process, kept going, and didn't let the times he couldn't adhere feed more excuses.⁠⠀Be like Dave. "It was a long road, but ultimately, I achieved what I was hoping for, so I'm happy with...
READY TO LEAVE THE FRUSTRATION BEHIND?