Note: Yes, I'm taking on clients as normal, I'm just adapting the training programs for home workouts for those unable to get to a gym due to the Coronavirus situation.💪🏻 Please read on.
INDIVIDUALIZED NUTRITION AND TRAINING COACHING
Are you are willing to push your comfort zone to make a lasting change?
My clients are successful in other areas of their lives and they seek me out to get this one area — their physique goals — nailed forever.
They could do it by themselves, but prefer to leave the decision making in the hands of an experienced professional. They realize that this is going to optimize their results, take the frustration and guesswork out of getting them, and set them up with their long-term independence.
Coaching has been my passion for the last eight years. If you have read my articles and are wondering if we might be a good fit, this page is for you.
To find out how to get into my select group of one on one coaching clients, please keep reading.
IS ONLINE COACHING RIGHT FOR YOU?
It depends on what you are after.
If you are looking for someone to motivate you through your workouts, show you correct form, or diagnose and correct some imbalances or injuries, you need to seek someone out locally.
If you are looking for a coach to lay out a long-term progress path for you, keep you accountable in executing on it, stop you from second-guessing your decisions, and be there to tweak things to ensure you keep progressing towards your goals; then online coaching is worth consideration.
Extensive experience — There is a critical difference between knowledge and the experience to know what to do with it. I have coached male, physique-focussed strength trainees online, via email, one to one, as my full-time job, since 2011.
Proven track record — I have over 100+ client result photos and 400+ testimonials.
Evidence-based, peer respected – I am a co-author of The Muscle and Strength Pyramids, widely recognized as being among the best books in the industry. I've written a book on the subject of online physique coaching which is unique in the field. My work has been translated into six languages.
I can afford to be honest — I attract more coaching applicants than I have time to work with, so I can afford to tell you honestly if I feel I can't help you or not.
HOW THE COACHING EXPERIENCE LOOKS
The Initial Set-up Phase
The aim of the setup phase is to get you making the fastest possible progress towards your goals. During the application process, we'll have a deep initial discussion of goals and plans. If you choose to become a client the initial set-up guidance will cover:
Macronutrient targets, example meal templates, with customisation rules to help the food fit your preferences, including personalized meal timing suggestions for your schedule.
Tracking and adherence guidelines.
A training program tailored specifically towards your goals, experience, and schedule.
The Ongoing Guidance Phase: Support, Accountability, and Motivation
Any training and diet plan will produce results for a time. But as we progress our training and dietary needs change and they need to be adapted. This is where the real skill of coaching comes in, it's key to the whole process which is why I wrote a book about it.
We'll have reassessment points every 2 weeks. I'll make all and any necessary adjustments to your diet and training plan to keep you progressing.
You'll learn how to become independent. I do not aim for repeat business, I aim for referral business. I want you to be walking around looking awesome for years so that people ask you how you did it.
HERE'S WHERE MY CLIENTS HAVE LIVED TO DATE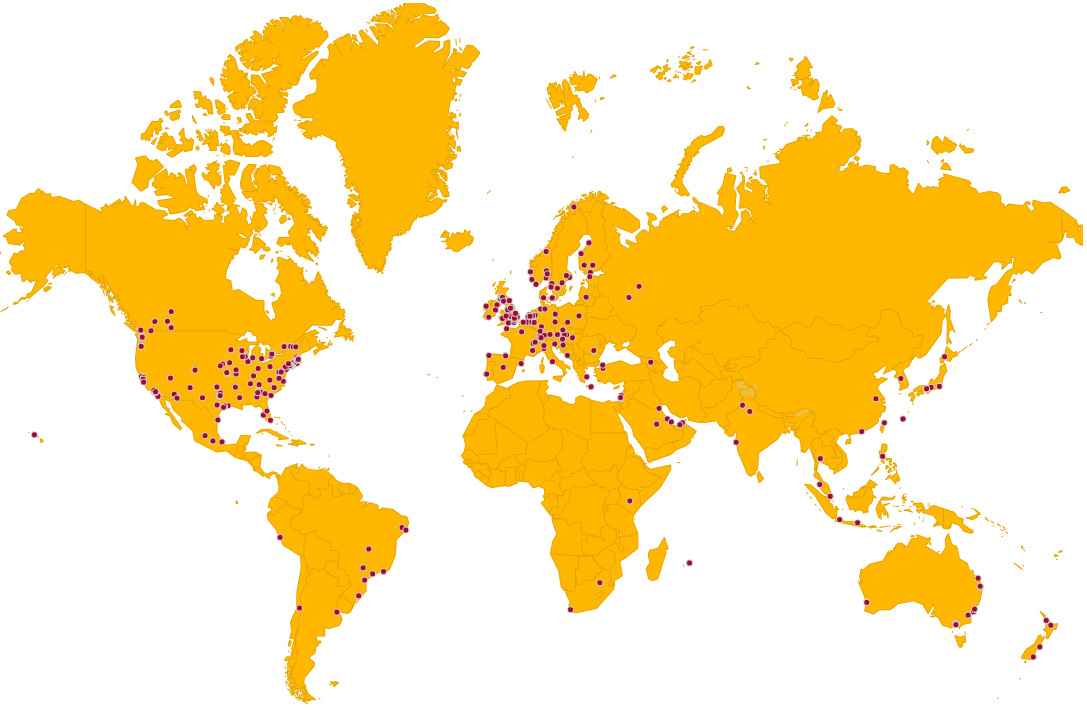 Kaizen – the Japanese business philosophy of making daily, incremental improvements.
I work to continually improve the way I coach, both in terms of style and thoroughness of the information that I deliver. These consistent little changes add up to a big difference for you – better results and a greater satisfaction from attaining them.
I have Nine years of experience working with hundreds of guys just like you.
I have narrowed the subset of clientele I take on, which makes me very good at that niche. Though you may consider your personal situation a puzzle, it's highly likely that I've worked with someone in a similar position before and guided them through it.
"Andy is able to write articles, debate, rub shoulders with, and coach right alongside experts with decades of formal education and tons of experience. His critical thinking skills, the ability to self-teach, and his drive to learn that allow him to do this are rare indeed."
Dr. Eric Helms, PhD MPhil MS CSCS Pro Natural Bodybuilder, Raw Powerlifter, Team 3DMJ Coach
www.3dmusclejourney.com
1. Men, typically in the 28-49 year age range, experienced strength trainees
The majority of my clients are just regular people with busy lives. The key difference is that they have committed to carving out time to look after their physiques.
2. Those that I am confident I can help
This starts with the eligibility requirements below, which keeps me working with people inside of my skill set. Further to that, if I don't think that we can get it to work given your current set of circumstances, or if I think you need to just make a simple change rather than hire me, I'll tell you.
3. Those that like my highly-detailed communication style
I coach via email and my style is exceptionally thorough. My clients love this, but it is not for everyone. If detailed emails are not something you enjoy (or can focus on) then my coaching is not for you. This is the reason for my 'no-smartphone email policy' which you'll see below.
ELIGIBILITY REQUIREMENTS
This is policy, I do not make exceptions. Reasons for each in the FAQ below.
Male, over 20 years old.
In a stable financial position with no credit card debt.
Weight training experience.
Free from any injuries and medical conditions that prevent you from training. (I'm not a doctor or rehab guy.)
You eat meat. (I don't work with vegetarians.)
You are a natural trainee. (No steroids.)
You agree to follow my no-smartphone policy.
The No-Smartphone Policy
I ask clients to all agree to not read or respond to emails from their phones.
Coaching takes place via e-mail. Our e-mails form a valuable written record and reference tools.
Aside from the difficulties of being able to work with spreadsheets, rename, resize and attach files, phones cripple the communication process because they make otherwise intelligent people unable to focus when reading and responding to carefully written e-mails.
Eliminating phones fixes this. It is a unique policy I have had for 7 years and it is a non-negotiable point.
HOW TO APPLY FOR COACHING
THE APPLICATION PROCESS
It's essential for us to find out whether we are a good fit before any commitments are made. This process leads to better results and happier clients. I want you to be one of them.
1
Fill out the pre-qualifying form below.
3
I'll make a suggestion/prediction based on your goals, current physique, and training experience.
5
If the coaching offer and pricing is acceptable we'll move forward. If not, just decline.
2
I'll send you an application form with some questions.
4
You'll tell me your thoughts. If we agree on things I'll then send over pricing information.
6
Start of coaching.
Please fill out this pre-qualifying form
Note: You are an individual, your results will vary depending on genetics, adherence, and effort.
FREQUENTLY ASKED QUESTIONS
How much does coaching cost?
What commitment is required from me?
Is this one of those typical 'chicken and broccoli diet' type of things?
How do you handle payments?
Do you have any terms and conditions?
What are the reasons for each eligibility requirement?
Online Coaching TESTIMONIALS
Joe – USA
"Crazy to think this is my 12 week update and the end of this journey. I am more than happy with the results that we were able to achieve and I can certainly appreciate the before and after pictures. I really couldn't have asked for a better motivator and coach, your service is worth every penny. I wish you continued success with your business and personal life, thanks again Andy."
He was doing a bodybuilding split before, which is why is strength increased when cutting down the training and focusing on mainly the barbell work. Were there any muscle gains? Well, the legs are 1cm bigger, and the chest/back (down only 1.5cm) and arms (down by only 1.5cm) have been maintained better than expected given the weight loss so it's likely there was a small amount.
Weight: 183lbs -> 169.7lbs, Stomach: 31.5" -> 28.2"
Deadlift: 230lbs x 5reps -> 335lbs x 5reps, Squat: 185lbg x 5reps -> 295lbs x 5reps Benchpress: 185lbs x 5reps -> 225lbs x 5reps
John – USA
"I've worked with several 'big name' internet trainers/coaches. ALL of their programs and diets produced results initially. The problem for me was that those programs required increasing amounts of gym time and caloric restriction to either maintain or produce further results. I had to be honest with myself about the amount of time I could spend in the gym and how many chicken salads with plain baked potatoes I could eat..."
Cameron
I used to weigh 350 lbs. I lost the first 100 lbs on my own by making simple, obvious adjustments to my lifestyle, but eventually I hit a plateau.  My results have been amazing. It has exceeded my expectations. Despite stress, illness, holidays, everything life threw at me, Andy has managed to keep me on course, and I think the results so far speak for themselves.
Charlie
Before I hired Andy I found myself consistently frustrated, not knowing what to do. I learned the value of detailed tracking to take the emotion out of things. This allowed for objectivity and comfort that we are making the right decisions. I now get unsolicited compliments at the gym with people asking *me* for advice!
Matt
Andy said at the start that I didn't need a trainer. Having experienced the coaching I would disagree with that statement. To stick to a regime like this for a sustained period, where you have no reference for comparison in terms of how you look, feel, think etc. would have been very difficult for me without Andy confirming I was on the right track.
READY TO LEAVE THE FRUSTRATION BEHIND?