Before working together, Nick said:
"I was frustrated that I had trained hard for a long time, but did not reach my goal of looking like a bodybuilder. I had plateaued, and I did not know how to get there. That's when I hired you."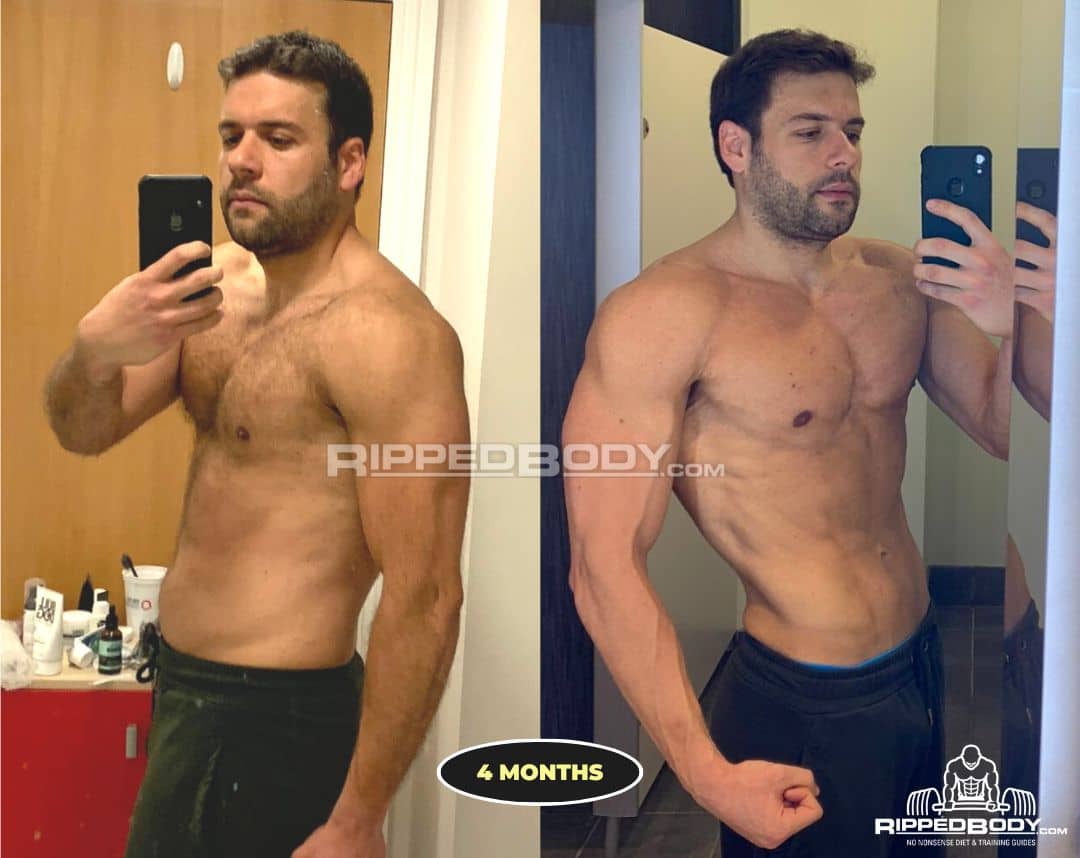 Training
Nick's training volume was very high before working together, with over 20 sets per muscle group/movement pattern per week. (See our volume recommendations based on your training level here.)
"I used to train until failure, and it was tough to recover, so following your program was perfect for me."
We cut his training volume down by 1/3 and used a five-day split, similar to the Intermediate Bodybuilding Program and used the intermediate progression rules.
All was smooth sailing. We did not have to troubleshoot, which didn't surprise me.
Macros
Training days: P:200 C:240 F:45, rest days: P:200 C:85 F:65.
No changes were necessary throughout. We are pretty good at setting initial macro intake for people and don't have to use the macro calculator, so don't take this to mean you aren't likely to need to make an adjustment yourself. You are. Here's how.
Results
8 cm of losses on the stomach (all three measurements).
Strength came up in some exercises and was maintained in others.
"I discovered that it's achievable to look great without taking drugs like I see so many people do, and I'll forever be grateful for that."
👆 Priceless.
Thank you for allowing us to share, Nick! 💪