Citrulline malate. Should you bother? Well, new research suggests you may want to.
And before you fall off your chair, no, I haven't been paid off by 'Big Supplement,' this is still me, Andy "I-fucking-hate-supplement-companies-and-their-bullshit" Morgan.
👉🏻Related: The RippedBody Supplements Guide
What Is Citrulline Malate?
You may have heard of an essential amino acid called arginine. Arginine was once a common ingredient in pre-workout supplements. Remember back in the day when we'd take scoops of a pre-workout, usually in an ominous bright red container promising skin-splitting muscle pumps?
Yeah, that was arginine. The idea was to increase blood flow to the working muscles by increasing nitric oxide — something would happen, and we'd get jacked.
I didn't know what that "something" was at the time, but that sure as shit didn't stop me from taking it, as everybody else seemed to be, and I didn't want to miss out.
But the problem was that arginine has poor bioavailability, meaning we can take it, but it's not absorbed very well. So citrulline, a non-essential amino acid, has taken its place, effectively doing the same thing but better.
Citrulline is commonly paired with malate, a Krebs cycle intermediate, which means it could increase energy production during exercise.
So in combination, citrulline-malate could assist with both energy production and waste removal during training. Therefore, you would expect it to have a positive effect on muscular endurance, inter-set recovery, and thus, the ability to perform volume in a training bout and over time.
In the 2019 (second edition) of our Muscle and Strength Nutrition Pyramid book, we pointed out that the evidence for Cit. Mal. was split between slightly favorable and neutral and wasn't sufficient to recommend it. We, therefore, suggested waiting for more studies.
Because if there's one thing we learned from the D-Aspartic acid shenanigans, it's that we shouldn't jump to conclusions and take supplements before they've been thoroughly studied.
D-Aspartic Acid Shenanigans
Let me refresh your memory on that. One single study in 2009 found that D-Aspartic acid supplementation increased testosterone production to an impressive degree. So supplement companies, doing what supplement companies do, started selling it as a muscle builder, libido enhancer, and performance enhancer, and everyone and their mum went out and bought it.
But, subsequent research showed not only that it didn't increase test levels or impact body composition, but a study in 2015 showed that it reduced test levels in recreational strength trainees. Oops.
Well, anyway, back to Citrulline Malate. A recent meta-analysis looked at all the studies assessing the acute impact of citrulline malate supplementation on strength endurance — meaning, repetitions to failure.
Compared to placebo, it appears that supplementing with 6-8 g of Cit.Mal., preferably in a 2:1 ratio, about an hour before exercise, delays fatigue and enhances strength performance. As a bonus, it's cheap too.
Will I be taking citrulline malate?
No. The small potential benefit isn't worth the effort of having another supplement to measure out alongside my creatine and caffeine pill.
But don't blindly copy what I do; consider what you want to do.
If the idea of the modest potential benefit I've talked about here excites you, and you don't mind spooning that out each time, cool.
But, if you're considering Cit.Mal. without already having the rest of your nutrition priorities in check, you're wasting your money.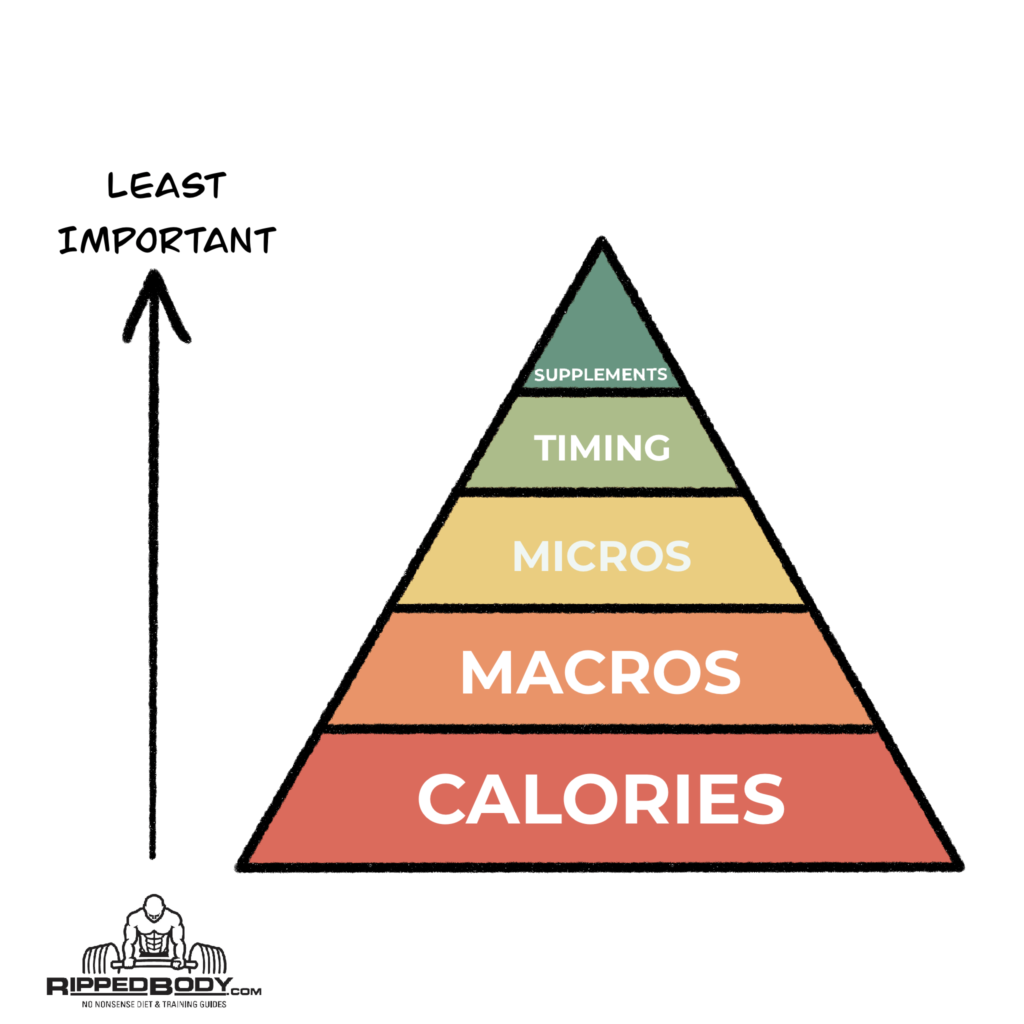 I'm talking about consistent adherence to calorie and macro targets (that's protein, carbs, and fats), ensuring enough variety in your diet to likely cover your micronutrient needs, and making sure you have at least the basics of appropriate meal timing covered. — This is what I get clients to focus on; this is how I get them results. It's never about supplements.
If you'd like to learn how to get that dialed in, make sure you download my free Nutrition Setup Guide as 80,000 others have. It's bundled with a 7-day email course to help you make the most of it.
This is 100% free, just enter your email address in the box below.
Thank you for reading. Questions are welcomed, as always, in the comments! Please share this if you know someone who may find it useful. 🙏🏻😊