THE DIET ADJUSTMENTS MANUAL
Formerly called 'The Last Shred'
3RD EDITION


LEARN HOW AND WHEN TO MAKE MACRO ADJUSTMENTS TO CRUSH YOUR CUT AND BULK PHASES
How much has your physique changed in the last year, despite all your effort?
To keep progressing toward your physique goals, you need to know how to objectively assess and adjust your diet.
Isn't it time to take a look at this a little more deeply so you can end that frustration?
Allow me to take you on a journey as I explain the exact coaching framework that I have used with my clients over the last 10 years of proven results, so you can apply that to yourself and do the same.
54 pages of client data and coaching decisions WITH video explanations
"The practicality of this book is unmatched. I bought the second edition four years ago, and even after becoming a Registered Dietitian and coaching a few hundred people, I still regularly turn to Andy's work as a reference. It's a no-brainer for any coach or fitness enthusiast."
⏤ Matt McLeod, RD
Easy to understand, with simple yet powerful visuals
TRIPLE THE LENGTH OF THE 3RD EDITION, NOW INCLUDING BULK, MAINTENANCE, AND TRANSITION PHASES
What industry experts are saying…
"Andy Morgan has really outdone himself with this guide. One of the true challenges for a practitioner is knowing how to make adjustments for the individual on an ongoing basis. Learning to do this effectively normally takes years of experience, trial and error, learning from peers and mentors, and personal experimentation. I wish something like this had been around years ago when I first started coaching."
"Beyond the excellent advice related to dieting, the sections on gaining phases and weight maintenance are absolute gold, especially as they are topics people often don't address in sufficient detail. Andy has brought his years of experience together with his unique, engaging writing style to produce a book I know is going to help so many people avoid confusion, frustration, and time spinning their wheels."
"Andy has taken out all of the guesswork from running your own personal body transformation. He systematically breaks down exactly what to do in innumerable situations, with decision trees that will get you to your goals. This book fills the gap between knowledge and application, with the explanatory videos helping to crystallize it."
"Losing fat and gaining muscle aren't rocket science, but people still fail to reach their goals. Why? Because they can't stick to a plan. That's what drives most people to hire a coach in the first place.
But most coaches think the magic is in the exact details of the diet or training program. It's not. The magic is in getting people actually to follow through so they get results. Andy understands that and does it as well as anyone I know – his client results show it, and this manual will show you how."
---
$49
about the author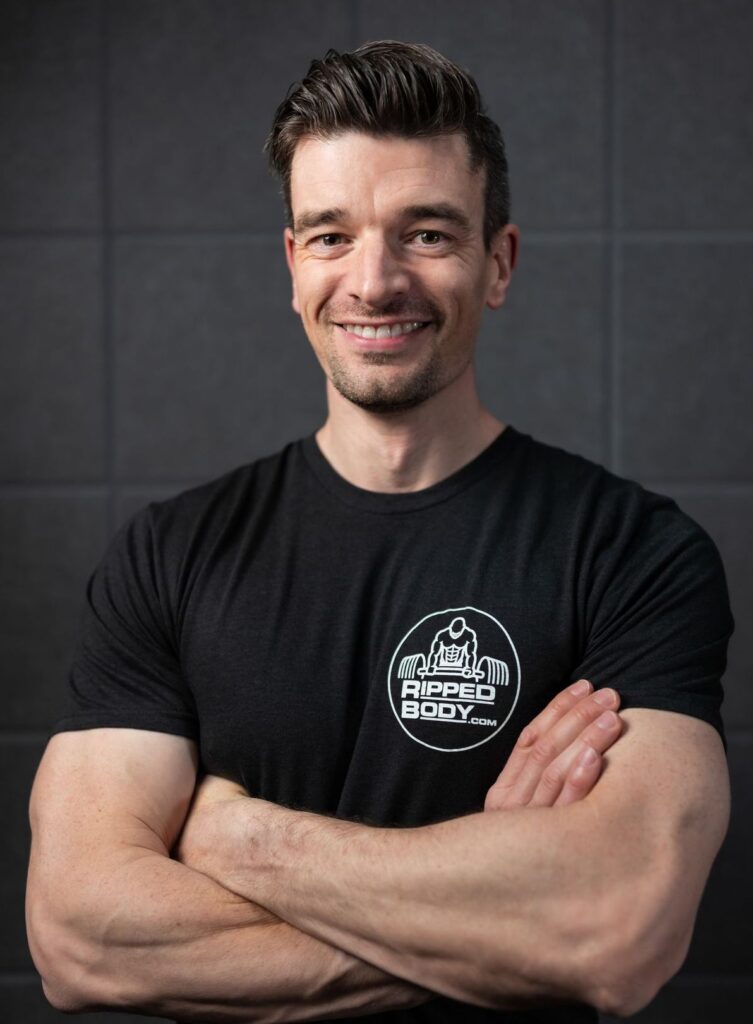 What 3rd edition readers are saying…
"It is one of those books where once you start reading it you can't let it go until you finish. What I like most is that it's coherent from start to end and I'm left with all the details needed to make the best decision for myself." — Stefan Costache
"As if the 2nd edition wasn't already jammed packed with gems of knowledge. It's precise, informative, and lean, with what you need to know to get it done right." — Zach Bostrom
"You have expertise in the game (coaching for a decade), and you clearly care about creating a great product." — Jack Scheideman
"Better than any university course or certification I've taken. And those cost 20x more!" — Christine Trac
"Still the best guide out there and the one I recommend along with your Muscle and Strength Training and Nutrition books." — Gilad Bar-Yadin
"Clear and concise, easy to follow, informative, and plenty of 'aha!' moments throughout." — Robert Plant
Frequently Asked Questions
Who is this book for?
If you have come to the point where you understand the value in counting macros, but you have had unsuccessful bulk or cut phases in the past and wish to break your cycle of frustration, this is for you.
Who is this book NOT for?
If you are using a habit-based approach and not paying attention to your macros, this is not for you.
What is the difference between this and your other books on nutrition?
The RippedBody Nutrition Setup Guide and The Muscle and Strength Pyramid: Nutrition cover diet setup. This is a book about diet adjustments needed to keep you progressing once you have already done that.
Will you be making this available as a physical copy?
No. I'm keeping it digital so that I can continue revise and build on it as I learn and develop as a coach. This also allows me to fulfill the 'free updates forever' promise.
What do you mean by "free updates forever"?
Every time I update it, I will send you the new edition for free. I did this for all 3963 previous buyers on March 24th, 2021.
I purchased a previous edition. Where can I download the update?
The email may have gone to your spam folder. Enter the email address you purchased with on the support page.
I'm struggling with low-calorie intake, and I'm not sure how to adjust my macros to break the plateau. Will this help?
There are no tricks to get around the fact that calorie balance determines whether we gain, maintain, or lose weight. However, it is excruciatingly common to see people who think they have run into fat loss issues when they haven't; there is just some water retention masking it (or various other factors). The book is, essentially, dedicated to this issue. You will learn how to track your progress, assess whether you need to make a change, and know how to make changes if they are needed.
I'm a 'hardgainer' and struggle to gain weight. Will this book tell me what to do?
Yes, there is a section dedicated to it.
Do you have checklists for when adjustments are needed?
Yes:
Does this book cover advice for older trainees?
There are some training considerations for older trainees, but I have seen absolutely no difference in how this book's nutrition adjustment principles play out with age. None. Yes, technically, metabolism does slow a *little* with age, but this pales in comparison to the slowing (adaptations) that happen when we diet, which the book teaches you how to navigate.
Do you have a chapter for vegetarian people?
This is covered in my books on nutrition setup. If you are a regular vegetarian, my advice doesn't change. But if you are vegan, I have advice here.
Why did you write this book?
At the end of 2014, I took a break from coaching to create space to improve the way I did things. After six months, I had a waiting list of over 500 people. I wanted to offer them an alternative. The first edition was released in 2015. This third edition was released in March 2021. I shared the full story of my 12-month break and how it transformed my career with my email list here.
What's new in the third edition?
It's a complete rewrite, triple the length, built off of reader feedback. I've included sketches to explain concepts, a much-requested section on adjustments for bulking, detailed chapters on transitioning to maintenance, cut, and bulk periods, and more detailed client examples.
Which client results do you cover?
I have 54 pages of client data showing the principles of the book in action. These were the four most requested of my client results:
Does this book cover training?
No, training is outside the scope of this book. But rest assured, there is nothing different from what you can read in the training articles on my site.
Why did you change the title from 'The Last Shred' to 'The Diet Adjustments Manual'?
After adding sections on bulking and transition phases, I no longer felt 'The Last Shred' was a fit.
Why do you have a money-back guarantee?
I want you to feel confident when you purchase. The refund rate of the second edition is just 2.2%.
Does the book cover the psychological aspects of dieting?
I have sections that cover the kinds of feelings that clients have gone through, but this is not a deep dive into the psychology of dieting.
Is this book useful for women?
The principles are just as relevant for women. However, the client examples are all men because that is the population I coach.
Look over the shoulder of an expert to make sure you get it right
$49